Valentine's Cupcakes (box of 6 or 12)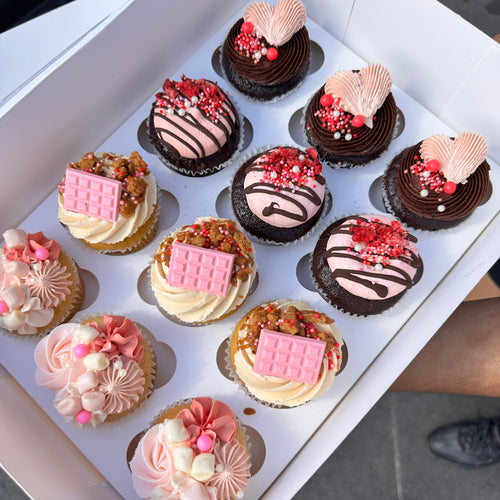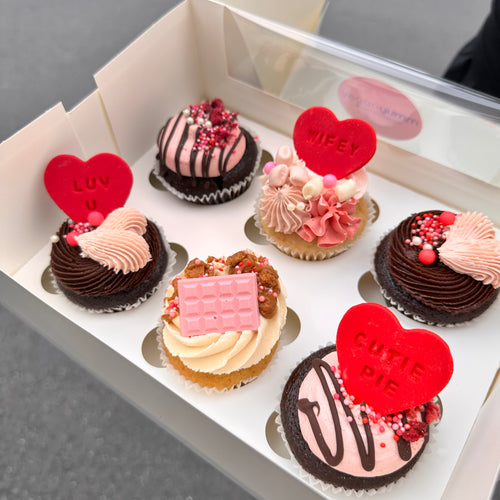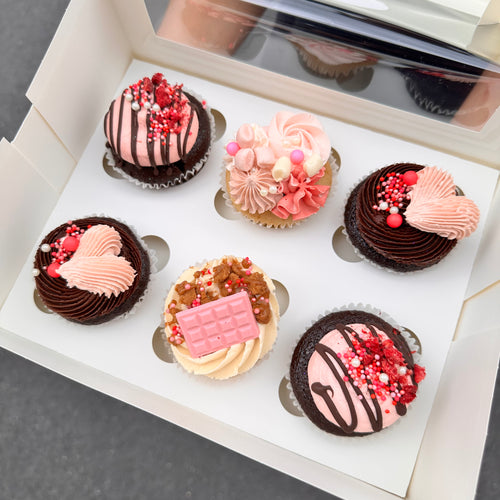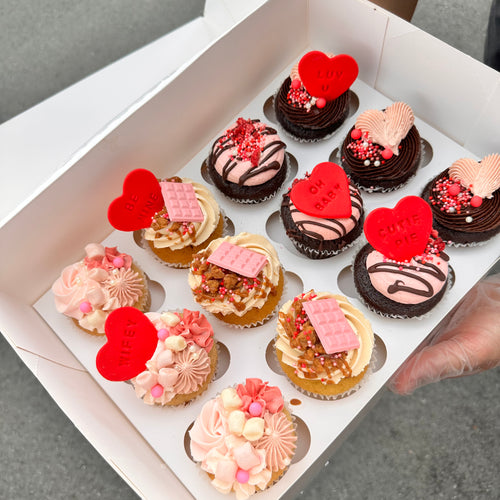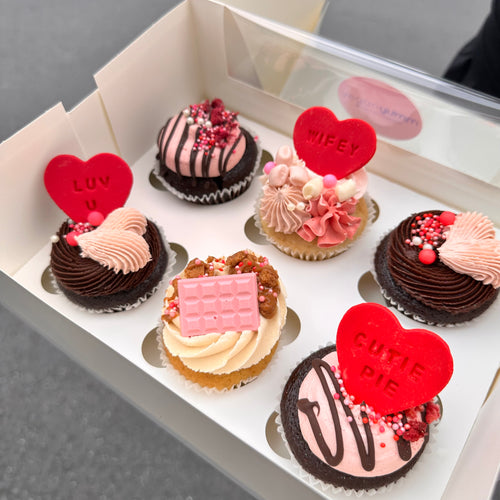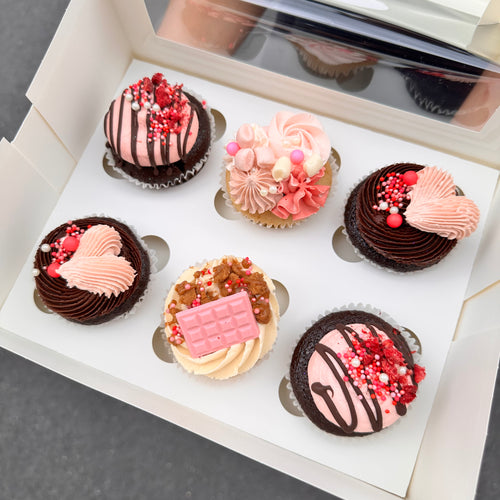 GF1_ALMONDS
•
GF1_COCONUT
•
GF1_SOY
•
GF2_ALMONDS
•
GF2_COCONUT
•
gluten-free option
•
NGF_GLUTEN
•
NGF_SOY
•
Valentine's Cupcakes (box of 6 or 12)
Box of 6 or 12 signature Valentine's day themed cupcakes. Cupcakes include a heart-shaped fondant topper with a letter press message.
** Pre-orders are now closed. All V-Day items are still available in store at Veganyumm in Everton Park for walk-in purchase on Monday and Tuesday between 8am-9pm. Toppers are also available in store. **
Heart shaped toppers can be selected in-store from a variety of different messages. (X-rated messages also available!)
6 box (3 toppers included): 2 x Vanilla, 2 x Chocolate, 2 x Caramel
12 box (5 toppers included): 3 x Vanilla, 6 x Chocolate, and 3 x Caramel.
Gluten-free option also available.
We do use soy, gluten,nuts, and other allergens in our facility, so there is a possibility of cross contamination, we take all necessary precautions to prevent contamination, such as separate preparation, separate storage, product labels, extensive and ongoing staff training. We also hold a 5 star food safety rating for our high practise standards.
Non Gluten Free:

Gluten

Soy
Gluten Free:
Gluten Free Vanilla, and Caramel flavours:

Almonds

Soy
Gluten Free Chocolate Flavour

Almonds

Coconut
This cake is available for pickup. Choose the date and time of pickup in the cart.