New York Style Chunky Cookies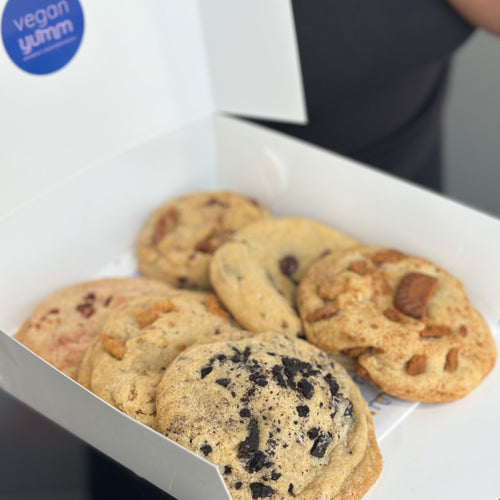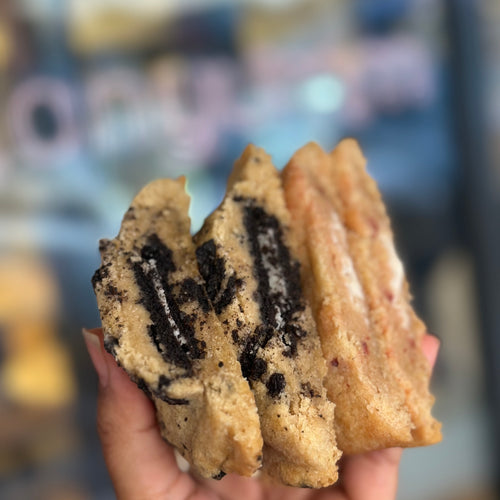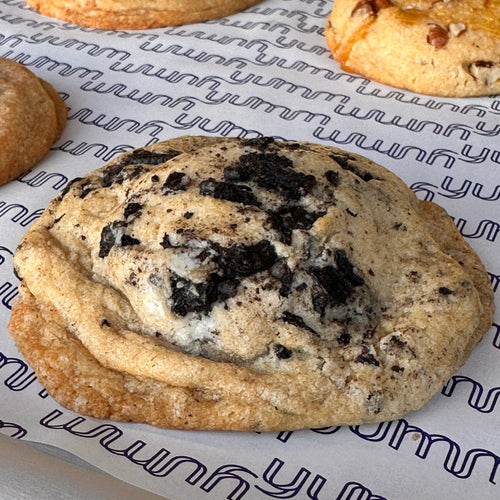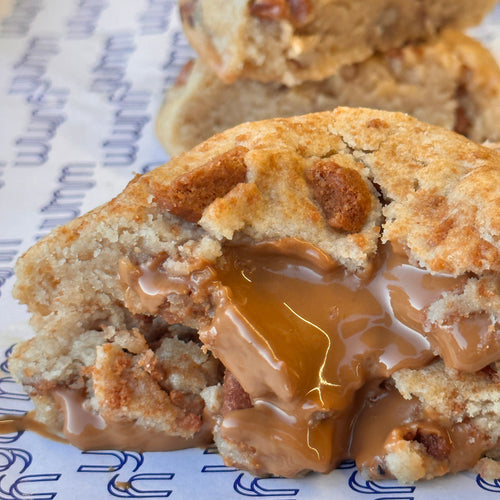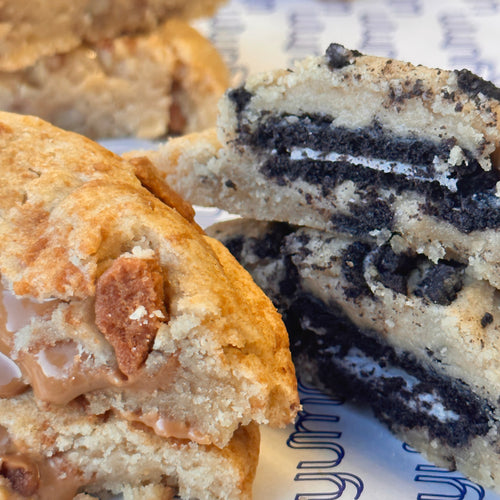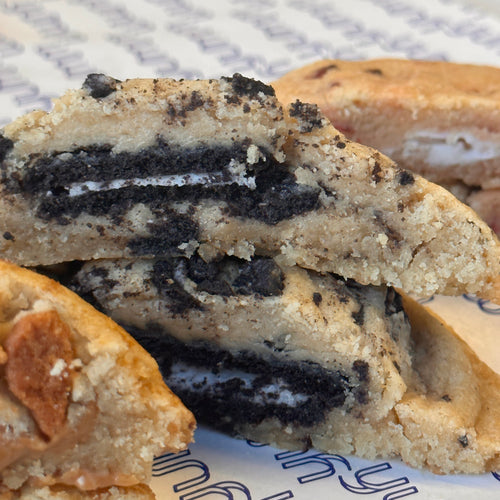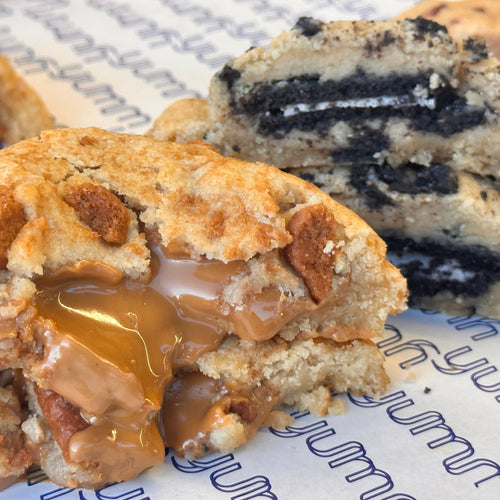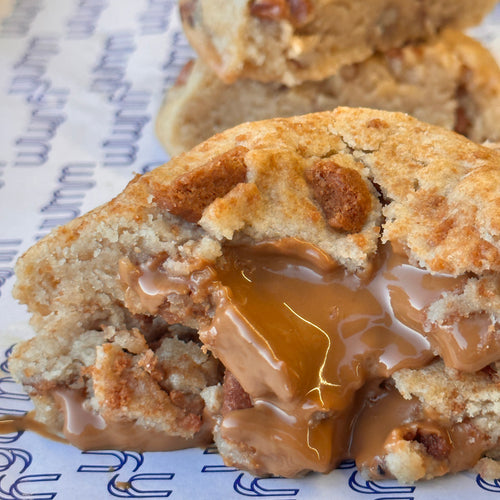 NGF_GLUTEN
•
NGF_PECAN
•
NGF_SOY
•
New York Style Chunky Cookies
Father's Day chunky cookie box This is some serious dude treats! New York style thick cookies, stuffed with different fillings & baked fresh on your day of pick up! Gift dad a box of these & make him a cup of coffee 💖
All of our cookies are a big generous size! 
Cookies last 14 days if kept in the fridge in an airtight container.
Pick up dates : 2nd & 3rd September 2023 
Orders open : 25th august and close on 30th September 
each box contains : 
Oreo cookies 
NYC peanut butter choc chip cookie 
Biscoff 
Cornflake marshmallow crunch 
Strawberry white chocolate 
Pecan caramel 
Allergens: 
Gluten, soy, pecans 
Please note allergen information On Oreos: Soy, Wheat. Allergen may be present: Milk, Peanuts
Please note allergen information on cornflakes: Contains gluten. May contain wheat, peanut, tree nuts. 
We do use soy, gluten,nuts, and other allergens in our facility, so there is a possibility of cross contamination, we take all necessary precautions to prevent contamination, such as separate preparation, separate storage, product labels, extensive and ongoing staff training. We also hold a 5 star food safety rating for our high practise standards.
Non Gluten Free:

Gluten

Soy
This cake is available for pickup. Choose the date and time of pickup in the cart.