(Sold out) Mother's Day Box
ngf_cashew
•
NGF_COCONUT
•
NGF_GLUTEN
•
NGF_SOY
•
NGF_WALNUTS
•
Tea_select
•
(Sold out) Mother's Day Box
We have created a box of treats that would be perfect to take over to mum's to have a cup of tea with. We created a careful selection of treats that are made by us from scratch using high quality ingredients ensuring that it is unique offering of both sweet and savoury. We have partnered up with the premier loose-leaf boutique tea offering in Brisbane's tea scene - Tour de Tea, to bring you a selection of two of our favourite teas.
This box contains:
1 x box (10 servings) of Tour de Tea, your choice between Massai Chai (rooibos based, caffeine free) and French Earl Grey (A best seller). 
2 x lamingtons,
2 x scones,
1 x raspberry brownie,
jam and whipped cream
2 x quiches
2 x savoury muffins
2 x pizza scroll
2 x sausage roll 
some items are big and can be cut up & shared too! 
pick up dates available: 12,13 &14th of May 2023. 
Orders are open now, and close on 9th May at 11:59pm, unless sold out prior. 


We do use soy, gluten,nuts, and other allergens in our facility, so there is a possibility of cross contamination, we take all necessary precautions to prevent contamination, such as separate preparation, separate storage, product labels, extensive and ongoing staff training. We also hold a 5 star food safety rating for our high practise standards.
Non Gluten Free:

Gluten

Soy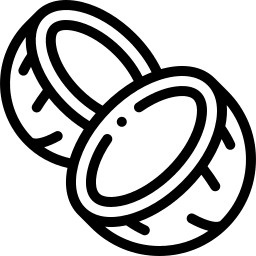 Coconut

Walnuts
This cake is available for pickup. Choose the date and time of pickup in the cart.