DARK_CHOCOLATE
•
NGF_COCONUT
•
NGF_GLUTEN
•
NGF_SOY
•
Choc Chip Cookie
This choc chip cookie cake is so much fun! Our handmade chocolate chip cookies on top make it extra drool-worthy.
Cake Flavour: Chocolate Mudcake
The icing in inside between the 2 cake layers is blue vanilla buttercream.
This cake is unavailable as gluten-free.
We do use soy, gluten,nuts, and other allergens in our facility, so there is a possibility of cross contamination, we take all necessary precautions to prevent contamination, such as separate preparation, separate storage, product labels, extensive and ongoing staff training. We also hold a 5 star food safety rating for our high practise standards.
Non Gluten Free:
Please note that the Dark chocolate used as an ingredient in this item has a 'may contain traces of milk' statement due to manufacturing on shared equipment and/or the presence of milk in their manufacturing facility.

Gluten

Soy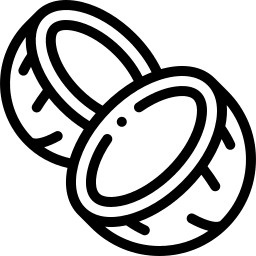 Coconut
This cake is available for pickup. Choose the date and time of pickup in the cart.